Hardcore, PLB Battery Re-Awarded the "National High-Tech Enterprise" Title
  On December 22,2022,the Guangdong Provincial Identification Agency released the list of National High-tech Enterprises in 2022,and LiLang Battery Technology Co.,Ltd.(hereinafter referred to as"LiLang")was once again included.National High-tech Enterprises refer to enterprises that are based on core independent intellectual property rights and are engaged in R&D and technology transformation in the field of high-tech supported by the country,and have achieved technological level of transforming major high-tech achievements into productivity,leading domestically or internationally.Enterprises must be engaged in the strategic emerging industries supported by the state and have independent intellectual property rights in core technologies,products or services belonging to the scope of high-tech fields,technological achievements transformation capability,R&D investment,proportion of scientific and technological personnel and growth indicators to meet relevant standards.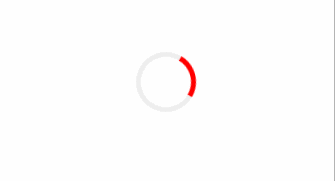 The title of"National High-tech Enterprise"is one of the highest honors for Chinese technology enterprises and an authoritative certification for the enterprise's research and innovation and achievement transformation.Once again being certified as a National High-tech Enterprise further proves LiLang's leading technological innovation capabilities,technological R&D capabilities and management levels.Being identified as a national high-tech enterprise is another important honor for LiLang after the honors of Guangdong Province Innovative Small and Medium-sized Enterprises,Dongguan Municipal Engineering Technology Research Center and Key Laboratory,further promoting LiLang's independent innovation and independent R&D process.
  As a National High-tech Enterprise,opportunities belong to innovation.LiLang will pay more attention to technological innovation,management innovation and service innovation,relying on leading technology,scientific management and standardized management to lay the foundation for the sustainable development of the enterprise,thus further enhancing LiLang's core competitiveness.In the next stage,LiLang will continue to introduce high-quality talent teams to provide a continuous source of new momentum for the development of independent innovation talents;further increase R&D investment;further enhance technological innovation capabilities and technological achievements transformation capabilities,providing strong technical support for LiLang's high-quality development,and making due contributions to the new energy industry chain of lithium batteries.
Related News