Marine Lithium Battery Manufacturers
Top 10 lithium marine battery manufacturers in China in 2022
CATL
EVE
GOTION High-tech
Lishen
Great Power
Sunwoda
Green
REPT
Tecloman
TAFEL
With the acceleration of ship electrification, battery manufacturers are scrambling to enter the board. According to the official website of China Classification Society of Shipping (CCS), CCS has issued 62 type approval certificates for lithium battery related products, covering battery cells, modules, BMS and battery packs.
Up to now, there have been CATL, EVE, GOTION High-tech, REPT, Sunwoda, Great Power, Ganfeng, STAR and other more than 30 lithium ion battery manufacturers have obtained the recognition certificate, got to enter the field of electric ships "entrance ticket", lithium ion marine battery market is heating up rapidly. In addition, there are eight lithium battery manufacturers with CCS certification for battery modules, three for BMS and nine for battery packs.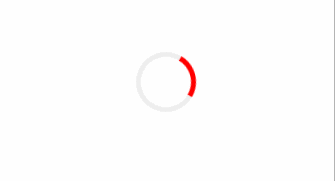 At present, four battery manufacturers, including CATL, EVE, GOTION High-tech and Eikto, have obtained CCS type approval certificate for their lithium ion battery cells, modules/battery packs and battery management system (BMS), becoming one of the few battery manufacturers with full CCS certification in China. As the electrification of ships accelerates and the market demand continues to grow, it is expected that more lithium battery companies will develop marine battery products in the later stage and compete around this emerging segment of lithium battery market.
According to data, the Chinese market for lithium marine battery will reach 35.41GWh in 2025, based on the penetration rates of 0.035% in 2019, 0.55% in 2022 and 18.5% in 2025. At present, CATL, EVE and GOTION High-tech have made great breakthroughs in the lithium marine battery market. This article will provide you with more information about Top 10 lithium marine battery manufacturers in China in 2021.
Top 10 lithium marine battery manufacturers in China in 2021
CATL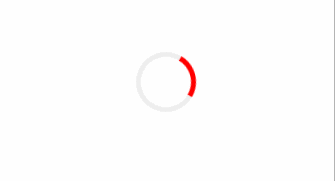 Company profile:
CATL was founded in 2011, headquartered in Ningde, Fujian province, with branches in Munich, Beijing, Shanghai, Jiangsu and Qinghai respectively. Through years of operation, the company has built a leading r&d and manufacturing base of power battery and energy storage system in China, with core technologies of the whole industry chain of materials, cells, battery systems and battery recovery. It is committed to providing solutions for global green energy application and energy storage through advanced battery technology.
The company has established in-depth cooperation with Germany, the United States and other international top automobile manufacturers and many well-known Chinese automobile manufacturers, research and development and production of pure electric vehicles, hybrid electric vehicle power battery system for global customers, continue to provide clean, safe green energy for the society.
Marine battery layout:
At the head of Top 10 lithium marine battery manufacturers, CATL has overcome technical problems such as safety, long life, high power and long life of lithium marine battery. Battery pack system design adopts battery pack with protection grade above IP67, which can effectively avoid safety risks caused by water vapor, salt fog and dust and meet IP grade requirements within the whole life cycle.
In addition, CATL also started the research and revision of safety specifications for electric ships with Wuhan Institute of Standardization of China Classification Society, and established a safety specification system from battery cells, modules, battery management system to battery system. And the American Bureau of Shipping (ABS) to jointly study the next generation of ship lithium battery propulsion system, including propulsion system, charging system, power battery cabin layout and fire control and other safety related key technology control.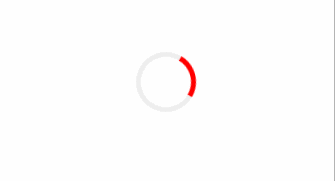 By the end of 2020, the world's largest pure electric green commercial ship — "Three Gorges 1" pure electric cruise ship officially started. The cruise ship battery system is composed of more than 10,000 CATL high safety LFP cells, with a total power of 7.5MWh. Each cell is equipped with a temperature sensor, which can realize the cell temperature monitoring and high temperature alarm functions, ensuring the safety and reliability of the product in an all-round way. The LFP batteries of CATL have been applied in the fields of oil-electric hybrid marine catan cruise ship, offshore business ship, marine comprehensive scientific research and practice ship, inland river electric cruise ship, electric cargo ship and so on.
Total market value: 1.030819 trillion RMB
Company website:https://www.catl.com/
EVE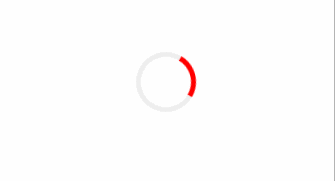 Company profile:
Founded in 2001, EVE is a national high-tech enterprise focusing on the innovation and development of lithium batteries. After more than ten years of hard work, the company's lithium sub-battery ranks in the forefront of the world, and lithium primary battery ranks in the leading position in China. In recent years, the company focuses on the power and energy storage market and adopts highly automated and information-based production methods to provide customers with first-class products and services.
EVE is also an early pioneer in the field of lithium marine battery, owning a number of key technologies of ship power battery and providing comprehensive electric solutions including cell development, Pack development, BMS development, system fire protection and so on.
Up to now, there are more than 200 electric boats equipped with EVE LFP batteries, which are used in various scenic spots, coastal ferries along the river, sightseeing boats, inland river cargo ships, port tugs, and bulk carriers for river and sea combined transportation.
Marine battery layout:
In April 2020, a groundbreaking ceremony was held for the 160-seat "Kukuo True Princess pure electric cruise ship construction" equipped with high-quality EVE lithium iron phosphate batteries. Prior to this, EVE has successfully signed a 280 – seat "blue Dolphin cruise" project. China's first pure electric passenger ship, Junlv, set sail on June 24 last year. The ship uses lithium iron phosphate batteries supplied by EVE, and its capacity is equivalent to that of 50 pure electric cars. On September 3 last year, EVE released information that the xiongan Monitoring 1, which is equipped with EVE, was delivered.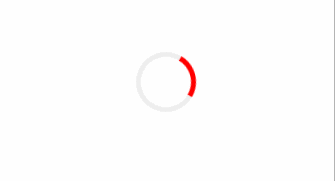 On January 28, 2021, the construction of China's first pure battery-powered container ship, invested by State Grid Electric Vehicle Service and developed by State Grid Intelligent Energy Transportation Technology Innovation Center, started in Taizhou, Jiangsu province. The ship's power battery is provided by EVE, which carries a lithium iron phosphate power battery system with a total power of over 6.55MWh and supports power change at a fixed dock. As of April 2021, there are more than 200 electric ships equipped with EVE lithium iron phosphate batteries. With this proud result, EVE ranked second in the TOP 10 lithium marine battery manufacturers.
Total market value: 1353.84 trillion RMB
Company website:https://www.evebattery.com/
GOTION High-tech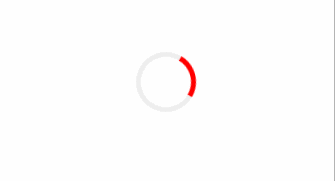 Company profile:
GOTION High-tech is a large high-tech enterprise specializing in the research and development, production and operation of new lithium-ion power batteries with independent intellectual property rights and core technologies. The company was founded in May 2006, is located in hefei Xinzhan Industrial Park.
At present, the company has three research centers in Silicon Valley, Shanghai and Hefei, and has seven branches under its control, and has established good cooperative relations with a large number of universities and research institutions such as Dow Company, National Laboratory, University of Science and Technology of China, national University of Singapore and so on.
The company has been successfully listed in April 2015.Since 2020, GOTION High-tech has also won several orders for lithium batteries for electric ships, becoming an important part of its lithium battery business.
Marine battery layout:
On March 25, 2020, Shanghai GOTION Wuyang Marine, a subsidiary holding by GOTION High-tech, received the first order of 3 ship sets of marine power lithium battery system in this year. This is also the first system order for GOTION High-tech since it entered the marine power lithium battery market.
It is reported that all the lithium iron phosphate power batteries in this batch of orders are provided by GOTION High-tech, 2 sets supporting two 36m diesel-electric hybrid fishery work boats of a ship owner in Hebei, and 1 set supporting 39.8m 150-passenger pure battery power boats of a ship owner in Yunnan.
GOTION High-tech Is one of the earliest enterprises engaged in the research, development and production of new lithium-ion batteries and materials in China. In 2015, it was listed on the A-share of Shenzhen Stock Exchange. By the end of 2019, GOTION High-tech has applied for 3,649 patents, including 1,734 invention patents (including 119 global patents). The total number of authorized patents is 2026, including 442 invention patents (including 37 global authorized invention patents). In 2019, the sales volume of lithium ion power batteries of GOTION High-tech Ranked top three in the Chinese industry.
Registered capital: 1.280544489 billion RMB
Company website:https://www.gotion.com.cn/
Lishen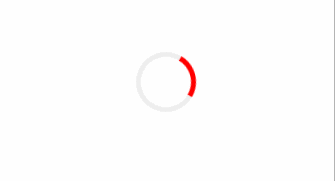 Company profile:
Lishen is a state-controlled national high-tech enterprise, founded on December 25, 1997 with a registered capital of about 1.73 billion RMB. It is the first lithium-ion battery r&d and manufacturing enterprise in China and has 24 years of r&d and manufacturing experience in lithium-ion battery. The company has an annual production capacity of 15G watt-hour lithium ion battery, and its share of international high-end market is in the forefront of the global lithium battery industry.
After more than 20 years development, Lishen has become the Chinese first-class, international leading professional manufacturer of lithium ion battery, by the end of 2021 has the industry's leading core technology and independent intellectual property rights, the state 2810 authorized patents, and has Chinese lithium battery industry the only national engineering research center for lithium ion power battery.
Lishen adhering to the "quality, the international first-class technology, green energy, the benefit of mankind" business philosophy, dedicated to provide customers with the overall power solution, is a pioneer in the field of Chinese new energy and guide, products include round (column), square, motivation and lithium polymer battery and super capacitor and other five series. The product application covers three fields of "power, consumption and energy storage".
Marine battery layout:
On January 30th, Lishen officially announced that the company had completed the delisting of the power battery financing project on January 20th and signed the subscription agreement for capital increase on January 28th, marking the completion of the first round of financing of Lishen Battery power sector. After the completion of the fundraising, the company's power sector overall valuation of nearly 20 billion RMB.
In the field of energy storage, Lishen energy storage system has ten years of professional technical accumulation and project experience accumulation. Its energy storage products cover large energy type, large power type, ship energy storage, small household use, base station power supply, etc., covering all major application fields. So far, Lishen has delivered a number of energy storage projects in China, and won the bid for a number of base station lithium iron phosphate battery projects.
Registered capital: 1.730095073 billion
Company website:http://www.lishen.com.cn
Great Power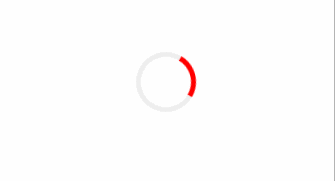 Company profile:
Great Power (Shenzhen Gem, stock code 300438), mainly produces polymer lithium ion, lithium ion, nickel metal hydride and other rechargeable batteries, lithium iron, lithium manganese, lithium sulfuryl chloride, zinc and other primary batteries, The products are widely used in mobile power supply, model aircraft, new energy vehicle power battery, car start power supply, communication base station backup power supply, solar energy storage and home energy storage battery system solutions, and the first to achieve large-scale production, with independent intellectual property rights, the main technical indicators in the Chinese and international advanced level.
Marine battery layout:
On October 23, 2020, Great Power lithium battery products passed the inspection of Guangdong Quality Inspection Institute, an authoritative technical institution, and obtained the certificate issued by Classification Society. The approved product name is "battery lithium iron phosphate battery", the specific product model is "GSP36135196, GSP36135198", the product is suitable for Chinese sailing ships, the certificate is valid until October 21, 2024.
China Classification Society (CCS) is the only professional institution engaged in ship classification inspection business in China, with 120 service outlets worldwide. Type approval certificate issued by China Classification Society is a form of certification for marine equipment installed on a ship. This certificate is the first time that the company's products have obtained the classification Society certification, which will have a positive impact on the company's future performance. It marks that the lithium iron phosphate battery products produced by Great Power have obtained the access certificate to enter the shipping industry.
Total market value: 184.72 trillion RMB
Company website:http://www.greatpower.net
Sunwoda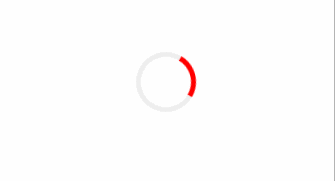 Company profile:
Sunwoda, founded in 1997, is mainly engaged in r&d, design, production and sales of lithium battery cells and modules. It was listed on gem of Shenzhen Stock Exchange in 2011. After more than 20 years, the company developed into a global leader in the field of lithium ion battery, formed the 3 c consumer batteries, intelligent hardware, electric car batteries, energy storage system with energy, intelligent manufacturing and industrial Internet, Internet six industrial clusters and the third party testing services and is committed to provide society with more green, rapid and efficient new energy integration solutions.
Since 2008, Sunwoda has officially laid out its electric vehicle battery business, focusing on electric vehicle battery system (cell, module, BMS and PACK) as the core of its products. Its upstream extends to key links such as mineral raw materials, anode and cathode materials of battery cells, and its downstream extends to electric vehicles, energy storage power stations, power battery echelon utilization and other industries. Formed a business blueprint for the integration of the whole industry chain; Sunwoda layout of south China and East China two core areas, the main safety competitive advantages, adhere to the high-end positioning, has entered the supply chain of well-known Chinese and global car manufacturers.
On the one hand, Sunwoda carries out automatic production line upgrading and core equipment research and development, and actively explores the overall solution of intelligent manufacturing and digital factory in the new energy industry; On the other hand, build industrial Internet platform, enabling enterprises to digital transformation; Sunwoda also set up a third-party testing service platform, focusing on improving product quality, refining industry generic technology, and actively participate in the formulation of national industry standards.
Marine battery layout:
On the evening of April 2, 2021, Sunwoda announced that its wholly-owned subsidiary Sunwoda recently obtained the Type approval certificate of China Classification Society. The certified product name is "battery lithium iron phosphate battery", which is suitable for marine power and offshore facilities. The certificate will be valid until March 10, 2025.
Sunwoda said that with the in-depth development and application of lithium iron phosphate products, the acquisition of the certificate is conducive to the company's ship business market development, while promoting lithium iron phosphate products to new application fields.
Total market value: 401.03 trillion RMB
Company website:https://www.sunwoda.com/
Green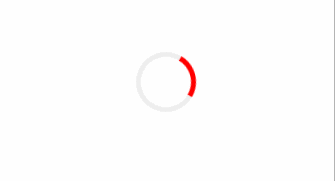 Company profile:
Green is a national high-tech enterprise dedicated to the r&d and manufacturing of lithium iron phosphate battery and lithium battery integrated system. Founded in July 2007, the company has a digital demonstration plant in Zhejiang Province, and currently has two production bases with an annual production capacity of 2GWh.
The company has jointly developed lithium battery cells and system products, and has obtained more than 70 patents for invention, utility model and appearance, obtained UL, TUV, CE, IEC and other international certification, enterprise catalog has passed the mineral explosion-proof safety certification, TLC certification for telecom products, CCS certification for marine products. To become one of the first lithium battery manufacturers in China with qualification certificates in electric vehicles, mining, telecommunications, marine applications and other fields.
Marine battery layout:
Due to the characteristics of safety, insulation and corrosion resistance, Green plastic case insulated lithium battery is especially suitable for the application requirements of the marine industry, and has been recognized by more and more customers.Green has obtained CCS certification for single batteries and CCS certification for battery modules.
In addition, the battery pack has passed the design and drawing review, and it is expected to obtain the battery pack certification in early March 2022, when Green will become the first enterprise in Zhejiang province to obtain the CCS certification of battery pack.
Registered capital: 41.47410928 million RMB
Company website:http://gbsystem.com/zh/
REPT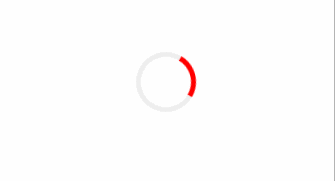 Company profile:
REPT, founded in 2017, is the first enterprise invested by Qingshan Industry in the field of new energy in combination with its own rich mineral resources. REPT is mainly engaged in the development, production and sales of power/energy storage lithium ion battery mono to system application, focusing on providing high quality solutions for new energy vehicle power and smart electric energy storage. The company registered capital of 300 million RMB, has built wenzhou manufacturing base and Shanghai R & D center two bases.
REPT mainly uses square aluminum shell ternary lithium batteries and iron lithium batteries of VDA and MEB standard sizes. Product technical strength has reached the Chinese leading level, product applications covering passenger cars, commercial vehicles (city bus, logistics vehicles, trucks, etc.), special vehicle, industrial vehicles, engineering machinery and equipment, ships, and other areas of the power, power and beauty of new energy power energy storage access, grid power energy storage and back-up power energy storage areas, etc.
Marine battery layout:
In September 2021, the power battery enterprise — REPT released the news that the company 280P battery has obtained UL9540A certification, and CCS Certification. China Classification Society is one of the ten leading international authoritative certification bodies in the world. This certification marks that REPT 280P battery products can be applied to both Chinese and international maritime ships and inland river ships, laying a foundation for REPT to enter the electric ship market.
According to the introduction, electric ship application scenarios need more battery configuration, and the battery is required to have a high discharge rate in a short time, the use is more stringent. The REPT 280P battery has high safety performance, long cycle life, high temperature stability and low cost, which fully meets the requirements of use.
Registered capital: 468.344037 million RMB
Company website:www.chinarept.com
Tecloman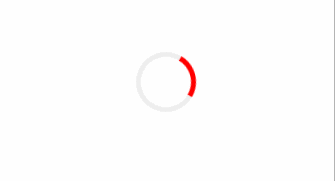 Company profile:
Tecloman is a supplier of energy storage systems, focusing on providing users with integrated intelligent energy solutions. Its main products include mobile energy storage systems, energy storage converters, energy storage modules, etc., which are widely used in commercial centers, homes, communication base stations, banking systems and other fields.
Marine battery layout:
Marine emergency energy storage system is a shipboard backup power system independently developed by Tecloman for ships, which can meet the basic living electricity needs of ships without shore power access and without starting diesel generators. The system consists of charging cabin, charging battery cabin, battery module, discharge battery cabin, power supply cabin and background monitoring system.
Registered capital: 1.012183333 billion RMB
Company website:http://www.tecloman.com.cn
TAFEL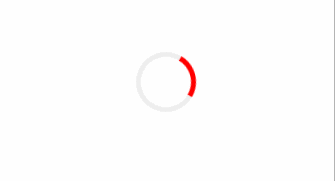 Company profile:
TAFEL founded in 2014, is an innovative high-tech enterprise focusing on the research and development, production and sales of new energy lithium ion power batteries and energy storage batteries. Headquartered in Nanjing, Jiangsu, the company has branches and production bases in Shenzhen and Dongguan in Guangdong, GUI 'an in Guizhou, Changde in Hunan, Qihe in Shandong, Beijing and Taiwan. TAFEL is committed to providing efficient solutions for lithium ion power and energy storage batteries worldwide through continuous improvement of advanced battery technology.
The company has obtained iso9001:2008, GB/T-2004/ISO14001-2004, OHSHS 18001, ISO/TS 16949:2009 and other international authoritative certification, and won the national high-tech enterprise, a number of products won the high-tech product certificate. It has passed IEC62133 European Union, UL North America, UN battery shipping, maritime licensing and other series of certificates.
Marine battery layout:
In 2021, TAFEL ranked eighth with 2.51GWh of power battery installed from January to November, accounting for 2%, and ranked sixth with 0.5GWh of power battery installed in November, accounting for 2.4%.TAFEL is located in the field of power battery and energy storage battery, the main products are ternary square and LFP square battery, and has established cooperative relations with many Chinese OEM manufacturers.By the end of 2021, the planned capacity of the company has exceeded 50GWh, and tafel plans to build a 20GWh production base in Nanjing by 2022.
Registered capital: 1.405490031 billion RMB
Company website:http://www.tafel.com.cn
On the whole, with the increasing number of battery manufacturers obtaining CCS type approval, the lithium marine battery market competition will heat up rapidly, and the battery manufacturers that take the lead in the application of lithium battery in this field will seize the market opportunity, and Top 10 lithium marine battery manufacturers are more likely to seize the initiative.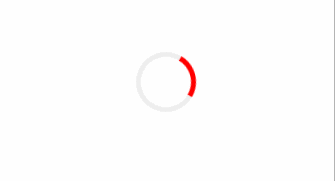 By the way, if you want to learn more about the lithium ion battery manufacturers in China, you can read the Top 10 lithium ion battery manufacturers in China in our website. In that article, we introduced Top 10 lithium ion battery manufacturers in detail.
Related News